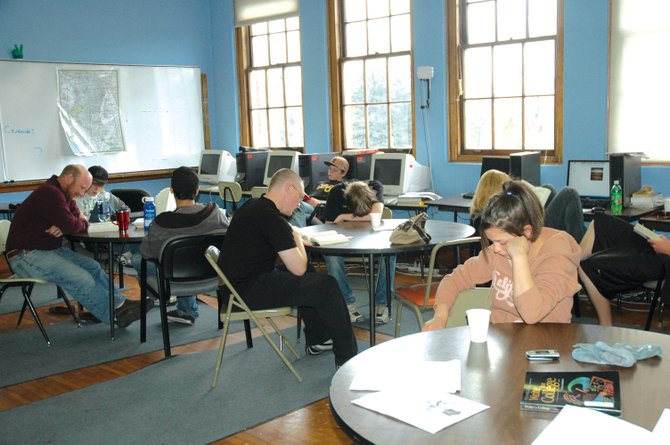 Sixteen-year-old Maggie Faulkner, front, reads Edward Abbey's "The Monkeywrench Gang" with her classmates Thursday at Yampa Valley School. The school's 12 students are reading the book, about renegade environmental activists in the West, while studying environmental issues and planning a trip to Moab, Utah.
Stories this photo appears in:

Joel Ocejo, 16, drowned out the light-hearted conversation of his classmates as he leaned forward and focused on his artwork.