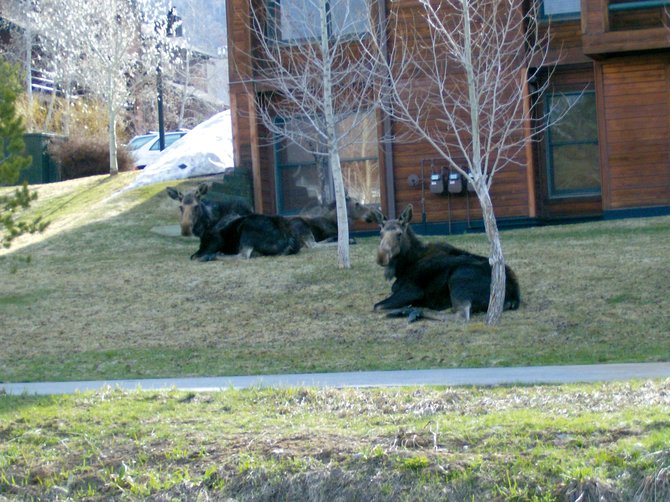 Two moose sit outside the Timber Run condominiums on Walton Creek Road on Wednesday morning. Division of Wildlife officials are asking local residents to keep their distance from the animals.
Stories this photo appears in:
Officials may be forced to put down agitated animals
Do it for the moose, if not your own safety.