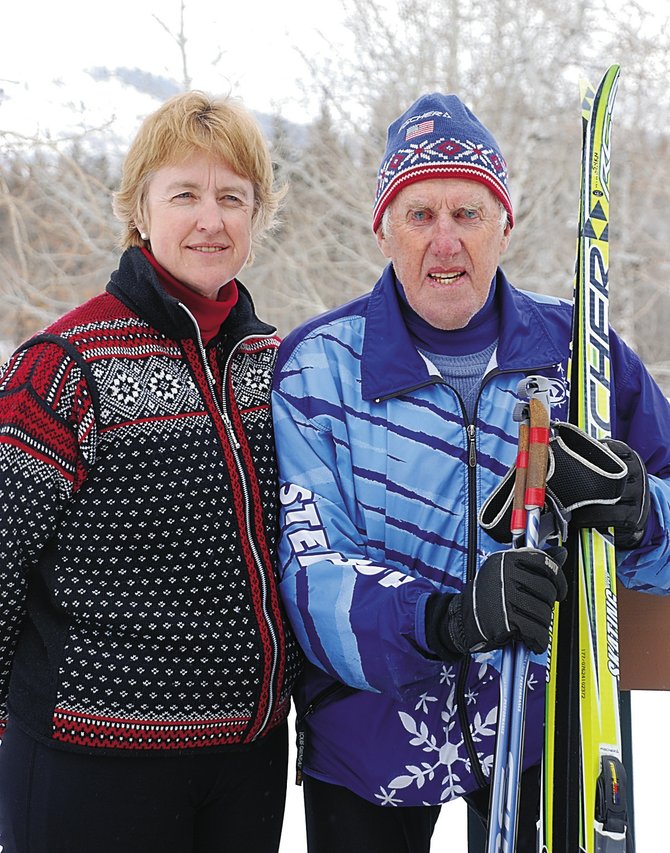 Birgitta Lindgren and her father, Sven Wiik, recently returned from the Masters World Cup cross-country skiing championships in McCall, Idaho. Wiik claimed a pair of silver medals in his age group.
Stories this photo appears in:

Sven Wiik insists his primary interests in the 2008 Masters World Cup cross-country ski championships were camaraderie and good health. And that's probably 90 percent of it. But the remaining 10 percent or so is reserved for a rivalry with an 88-year-old Russian speed demon named Lev Litvinov.