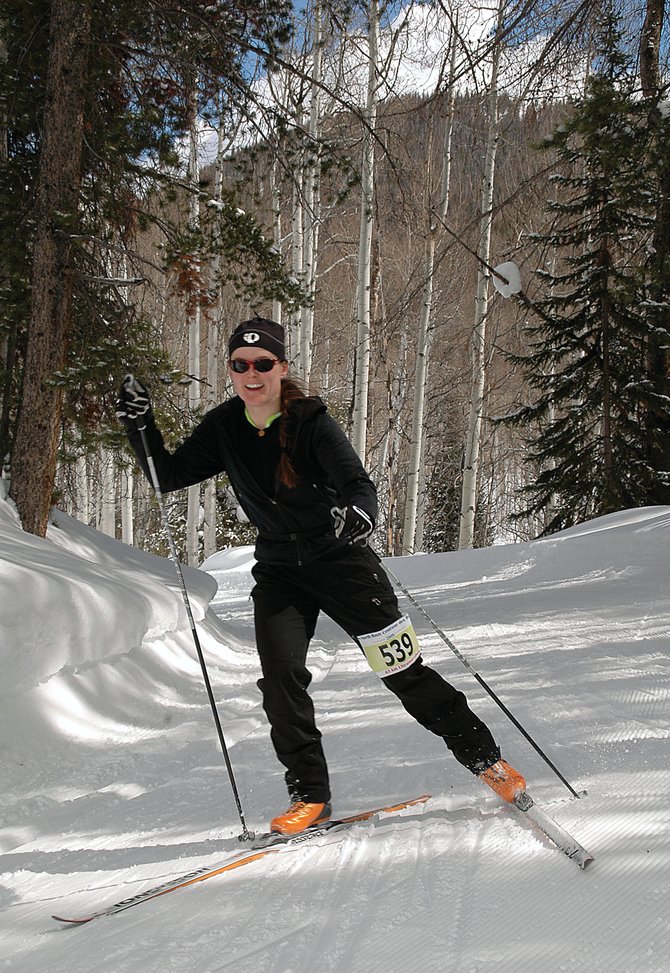 Hana Fiserova races up one of the final hills of Saturday's North Routt Coureur des Bois. Racers from across the country covered either a 45- or a 90-kilometer course using either freestyle or classic ski techniques.
Stories this photo appears in:

Diverse field of competitors battle heavy snow across Northern Colorado
Dan Smilkstein announced early in the afternoon that the 45-kilometer course of the fourth annual North Routt Coureur des Bois was one of the toughest in the country.