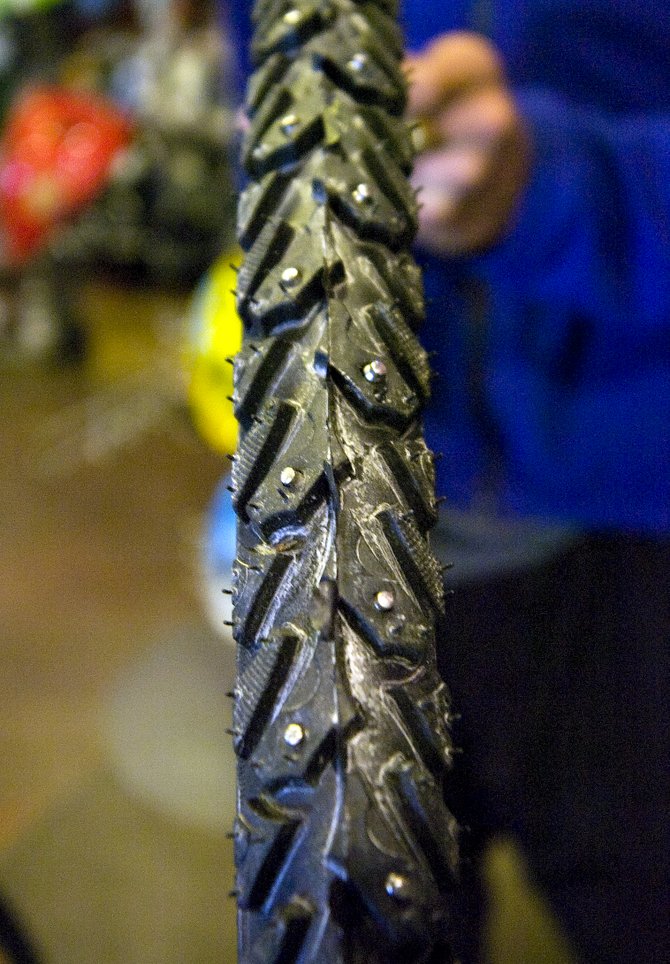 Tires with steel or carbide studs are used by bicycle enthusiasts interested in riding year-round regardless of the weather. The studs are intended to improve traction on slippery ice and snow.
Stories this photo appears in:

Chris Tamucci is pretty sure he has it easy. He rode his bike to work most days in a 400-plus-inch winter, and he says it was less work than trying to shovel that amount of powder out of a driveway.