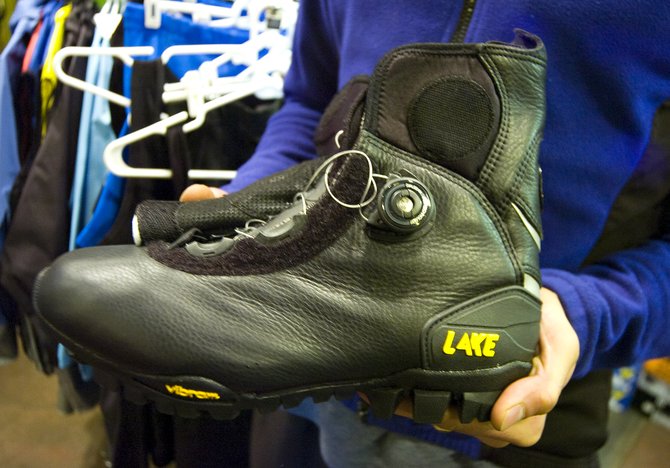 Specialized boots such as this Lake MXZ302 Winter Mountain Shoe at the Orange Peel Bicycle Service shop in Steamboat Springs are worn by some riders who enjoy biking in cold, wintery conditions.
Stories this photo appears in:

Chris Tamucci is pretty sure he has it easy. He rode his bike to work most days in a 400-plus-inch winter, and he says it was less work than trying to shovel that amount of powder out of a driveway.