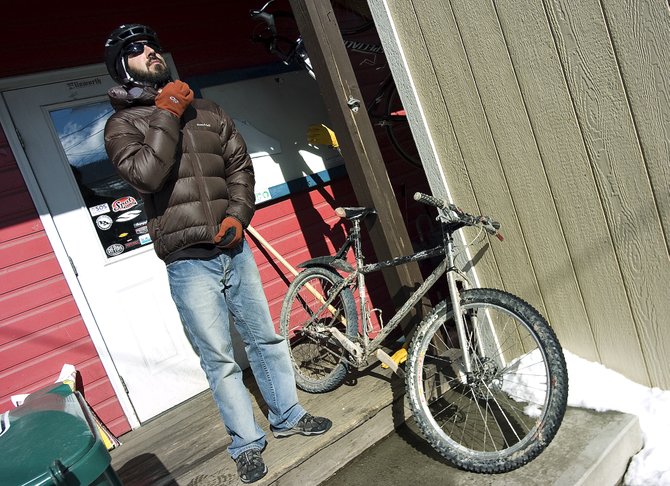 Big Agnes Head of Warranty Chris Tamucci suits up for his bicycle commute home from work at the BAP! location in downtown Steamboat Springs on Friday afternoon. Tamucci rides his bike to work year-round despite adverse weather conditions.
Stories this photo appears in:

Chris Tamucci is pretty sure he has it easy. He rode his bike to work most days in a 400-plus-inch winter, and he says it was less work than trying to shovel that amount of powder out of a driveway.