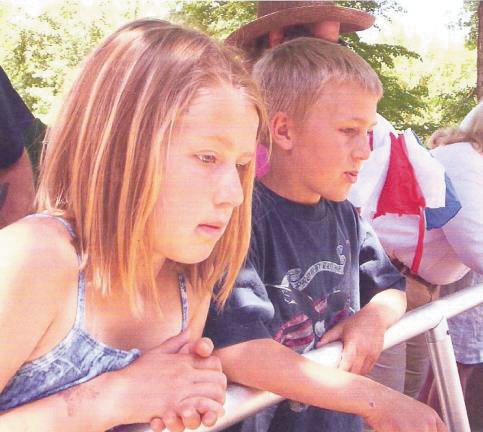 Ten-year-old Tyler Johnson, right, enjoys a trip to the zoo in May with his sister Tehya, 8. Although doctors have said Tyler will lose five fingers on his right hand and 4 inches off both feet because of an undiagnosed illness, Tyler said he plans to continue on his school's wrestling team in the fall.
Stories this photo appears in:

Tyler Johnson, 10, fights undiagnosed disease at The Children's Hospital
When a healthy 10-year-old gets sick, most parents don't expect it to change the child's life forever. But that may be the case for Tyler Johnson of Steamboat Springs.