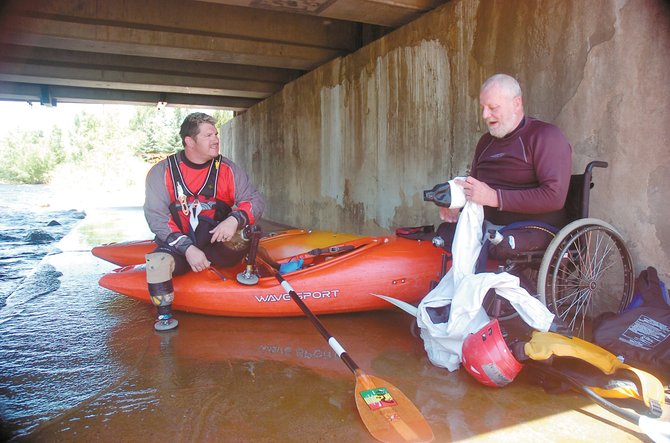 Iraq war veteran Kevin Pannell, left, and Vietnam war veteran Bill Johnston relax Thursday under the 13th Street bridge in Steamboat Springs after kayaking the Yampa River. Both men lost their legs in the wars.
Stories this photo appears in:

Disabled veterans kayak to help mend war wounds
It was hard to tell, anytime during the week, that Louis Stamatelos once spent a month in a coma or that doctors had pronounced him dead four separate times.