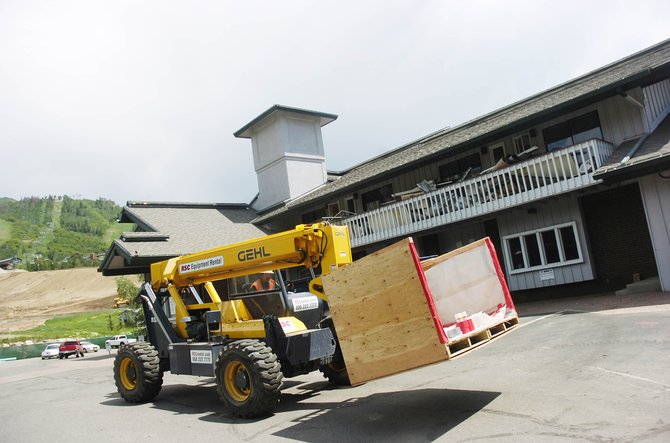 Steve Cochrane with Environmental Demolition Inc. drives a piece of equipment Tuesday past Thunderhead Lodge. Cochrane's company is removing asbestos from the lodge and Ski Time Square buildings.
Stories this photo appears in:

Ski Time Square demolition could begin July 1; will roll east to west
A liquidation sale is complete, asbestos abatement continues and the first buildings are set to come crashing down in Ski Time Square.