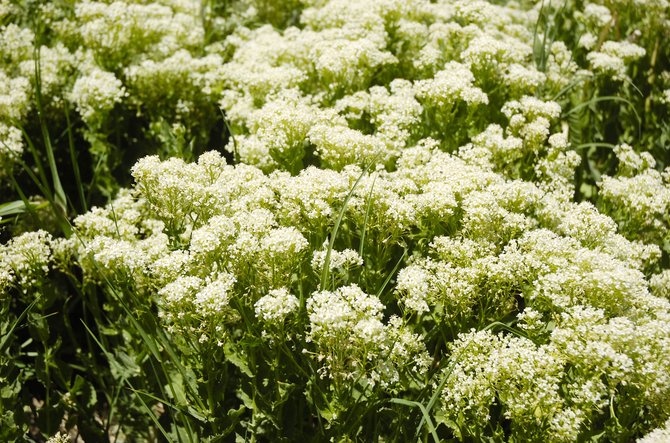 Whitetop is a noxious weed that has been particularly prevalent this spring in Routt County. County officials urge landowners to help control the weed.
Stories this photo appears in:

It's invasive, and it erases everything in its path. It has pretty flowers, but it poses problems to gardeners and ranchers.