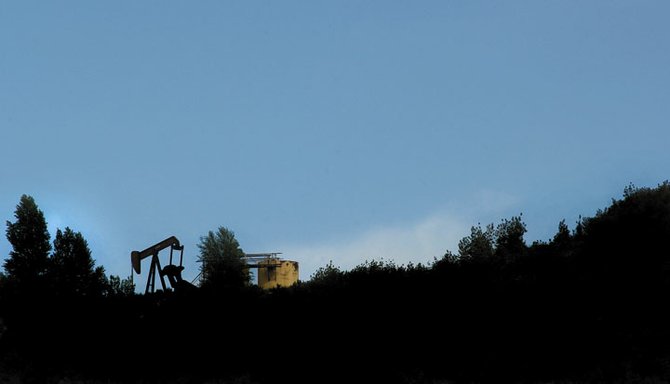 Oil extraction equipment is silhouetted on this ridge line that runs alongside U.S. Highway 40 just outside of Milner in West Routt County. Recently, a Texas-based limited liability company paid about $30.5 million for sub-surface mineral rights in the area - a sign of expanded interest in oil exploration in the county.
Stories this photo appears in:

Texas company pays $30.5 million for mineral rights west of Steamboat
Driving from Steamboat Springs west to Yampa Valley Regional Airport, it's difficult to envision the giant lake of oil beneath the surface of U.S. Highway 40 and the winding Yampa River.