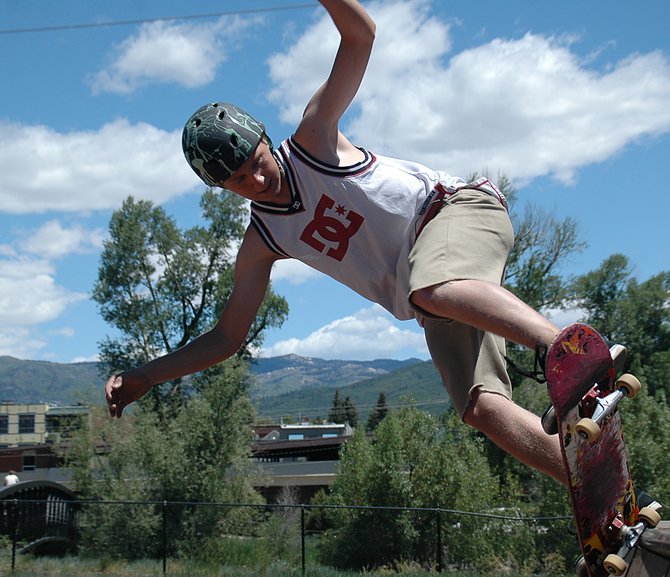 Zack Carter competes Saturday in the Click Summer Skateboard series at the Howelsen Hill skatepark in Steamboat Springs. The 19-year old skater moved to Steamboat from Los Angeles during the winter to snowboard, but he plans to stay for the summer months.
Stories this photo appears in:

Skateboarders take part in contest at Howelsen Hill
Philip Johnston and Jon Casson's excitement is audible.