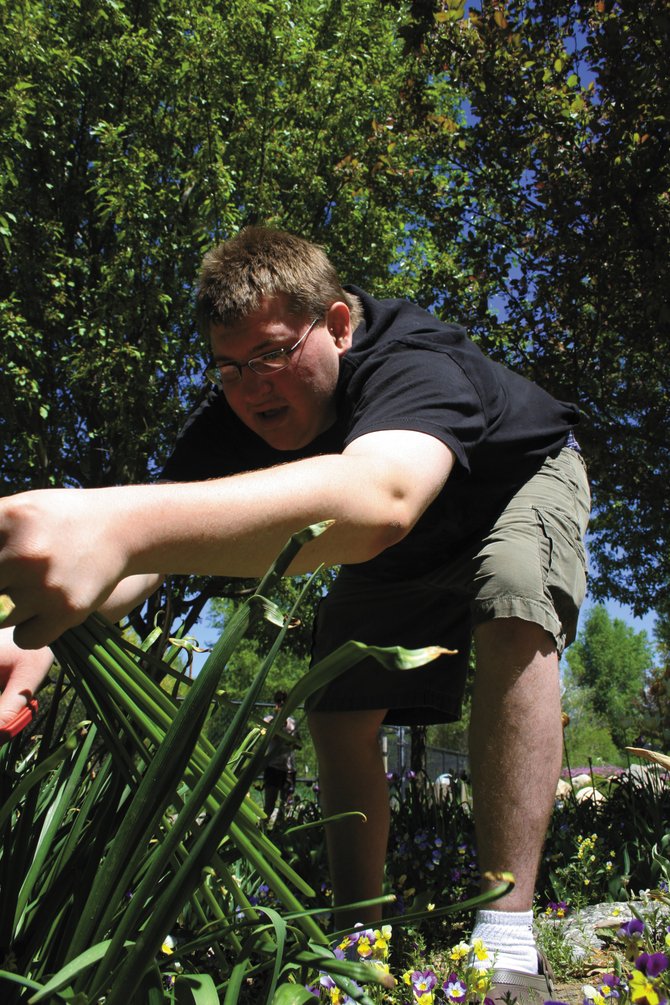 Ian White, a participant in the Community Cultivation program at the Yampa River Botanic Park, cuts away parts of dead daffodils Thursday. The Community Cultivation, a new program this year, works with disabled and at-risk youths to develop vocational and social skills by tending a plot at the park. Fruits and vegetables raised there will be sold at the MainStreet Farmers Market later this season.
Stories this photo appears in:
Craig-Sheckman family distributes $130,000 to numerous local groups
From dental care to horse therapy, the Craig-Scheckman Family Foundation distributed $130,000 worth of grants last month to 16 different groups in an effort to help youths in Routt County.