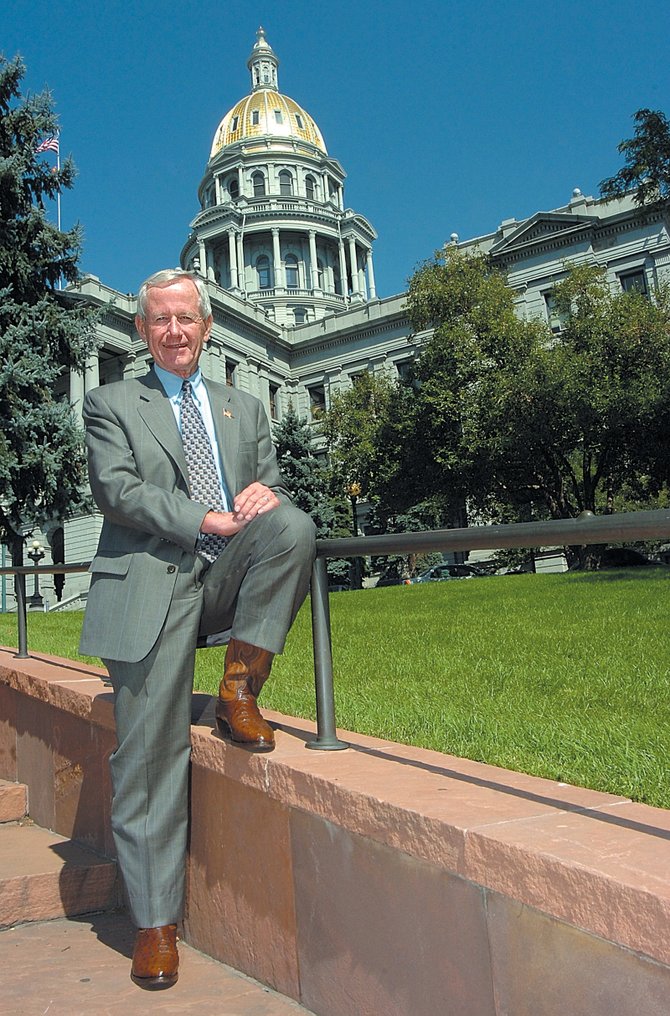 State Sen. Jack Taylor of Steamboat Springs served for 16 years at the state Capitol in Denver. Looking back on his legislative career, Taylor cited a bill that will promote a permanent source of funding for tourism promotion as his proudest achievement.
Stories this photo appears in:

Steamboat Springs senator reflects on career at state Capitol
During 16 years at the Capitol in Denver, state Sen. Jack Taylor was the prime sponsor of 211 bills and 39 resolutions or memorials.