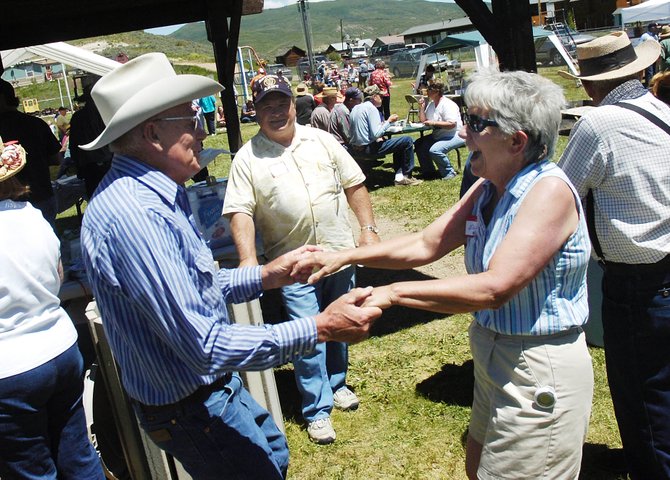 Longtime South Routt County residents Paul and Ellen Bonnifield dance in the food line Saturday at Phippsburg Community Park during the town's centennial celebration.
Stories this photo appears in:

South Routt community established by Sam Perry as mining camp in 1908
Elmer Mai became Clarice Reid's neighbor when he moved to Phippsburg in 1946. Although Mai now lives on the Front Range, he temporarily became Reid's neighbor again Saturday, joining her for lunch at Phippsburg's Centennial Celebration.