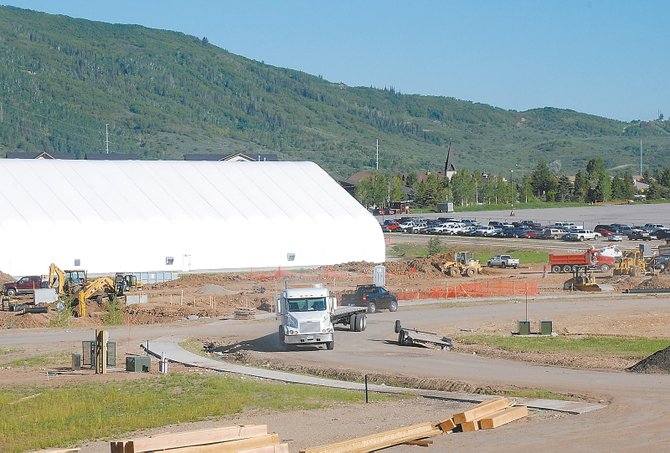 Despite appearances, developers confirm the First Tracks deed-restricted housing project is on schedule to be completed sooner than nearby Trailhead Lodge. Excavation work currently is under way and a spokesman for Resort Ventures West said the exterior of the building will be taking shape by late summer.
Stories this photo appears in:

The developers of First Tracks deed-restricted affordable housing say they may not be able to sell the condominiums to the target market without the city's cooperation in changes to the project's approved housing plan.