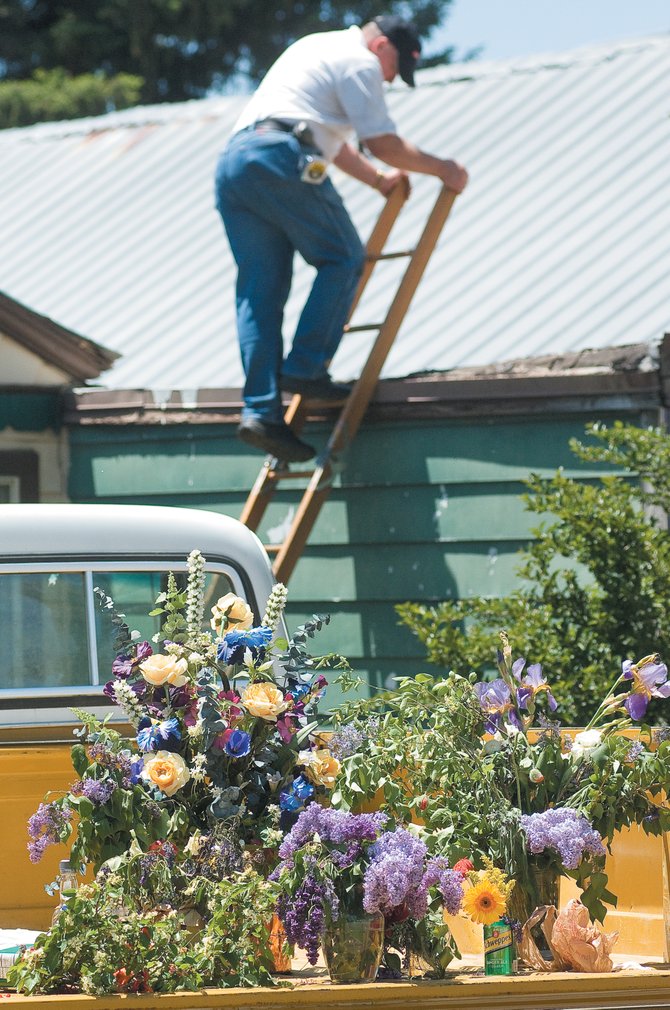 Flowers fill the bed of a pickup near the apartment at 705 Pine St. where investigators were looking into the circumstances of a fire that claimed the life of Steamboat Springs resident David Engle. The fire took place early Sunday morning in the apartment, which is attached to a home at 243 Seventh St.
Stories this photo appears in:

City official: Units provide affordable housing
The apartment where longtime Steamboat Springs resident David Engle died in a kitchen fire is not a legal residence and had no smoke detectors, fire investigators and city officials have confirmed. A city official also said there hasn't been a widespread crackdown on illegal units because they often provide needed affordable housing.