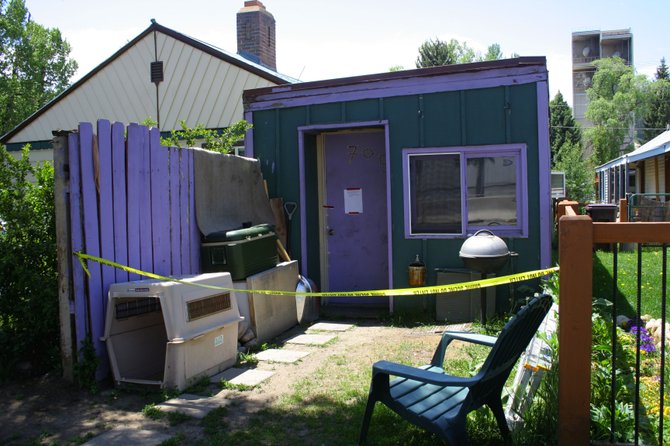 Crime scene tape blocks the front entrance to the small residential unit at 705 Pine St. Longtime Steamboat Springs resident David Engle died during a small fire in the apartment early Sunday morning. An occupant in the adjacent home, at left, couldn't reach Engle in time to save him.
Stories this photo appears in:

Officials: No smoke detector in apartment; permit status unclear
There were no smoke detectors in the Old Town apartment of a man who died early Sunday morning after a small fire broke out in his kitchen, Steamboat Springs fire officials said Monday.