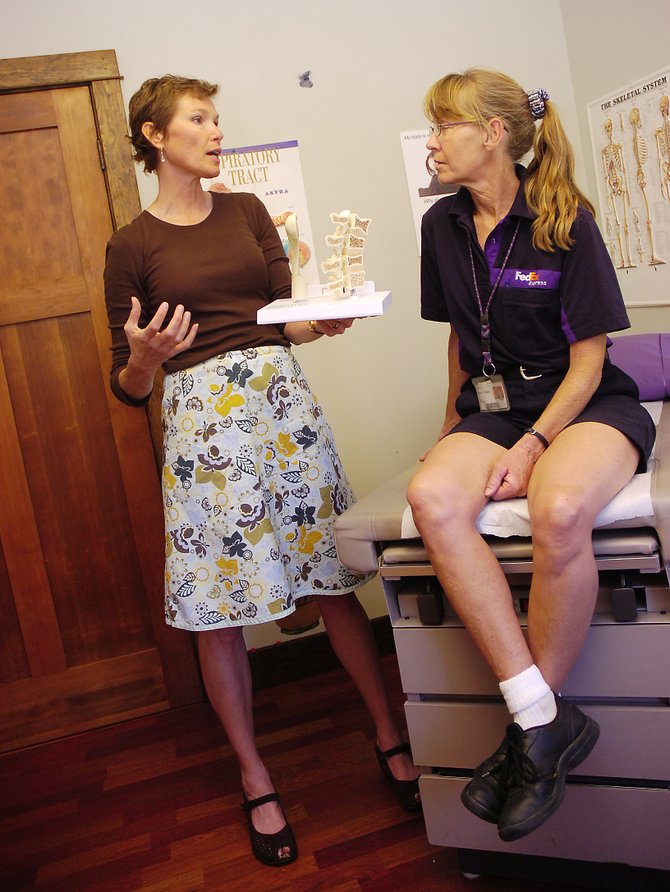 Dr. Rosanne Iversen visits with patient Diana Ivancie on Tuesday at her medical practice. Iversen began chemotherapy for breast cancer May 1, 2007. On Thursday, Iversen will climb Mount Shasta.
Stories this photo appears in:
After battling breast cancer, Iversen prepares to summit Mount Shasta
From the moment Dr. Rosanne Iversen found a lump in her breast in January 2007, she was convinced it was cancer. It was a secret she kept for more than two months, afraid to find out the truth.