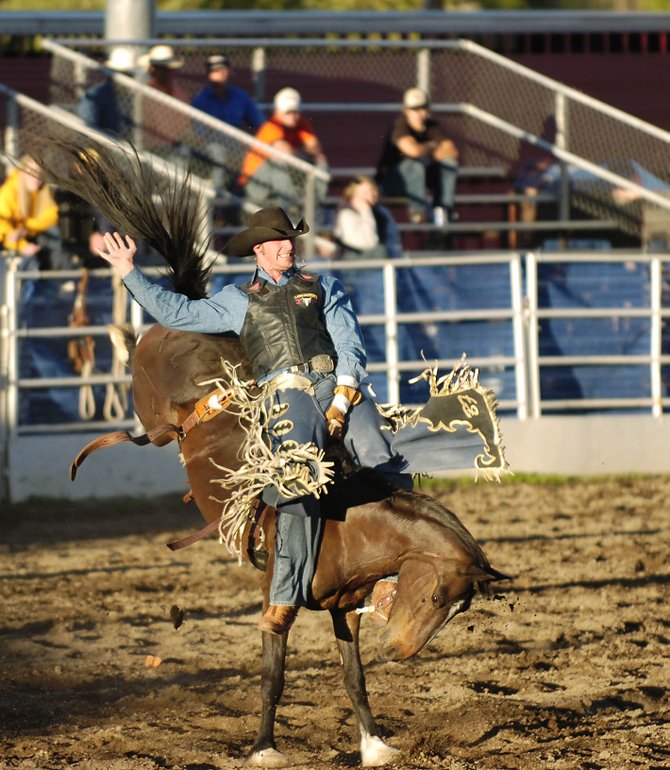 Branden Ferguson of Deer Trail competes in the bareback riding competition during Friday's rodeo at the Brent Romick Rodeo Arena. Another rodeo will be held today at 7:30 p.m.
Stories this photo appears in:

Fans flock to Steamboat series' first event of 2008 season
While the future of Triple Crown certainly is a controversial subject in Steamboat Springs, rodeo announcer John Shipley was pleased to hear from the legions of softball players in the stands of Brent Romick Rodeo Arena on Friday night.