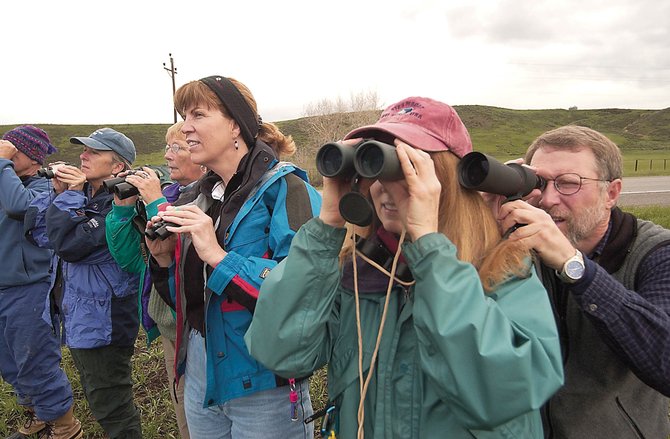 A group of bird watchers stop along U.S. Highway 40 to view a great horned owl and its two young. The group was participating in the Yampatika's 10th annual Birdathon venturing throughout Routt County seeing the many types of birds making home in the area.
Stories this photo appears in:

Yampatika offers summer courses
For those looking for outdoor, nature-intensive entertainment this summer, or for those who would like to have lunch with a llama, Yampatika is expanding its adult education offerings with a series of field classes.