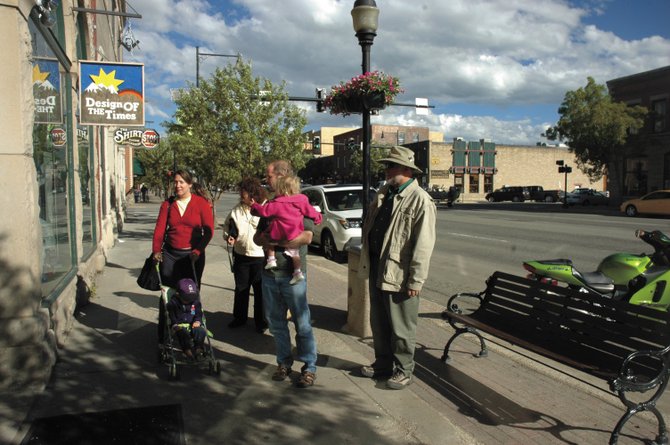 The Connor family from Denver takes an afternoon stroll along Lincoln Avenue on Sunday. Christie Connor pushes Cameron, 3, and John Connor holds Morgan, 1. Grandparents Audrey and Bill Bladt from Arizona came along. Officials from Mainstreet Steamboat Springs are asking the city for funding to improve the downtown area to keep bringing in tourists.
Stories this photo appears in:
Group wants funding match of up to $100K, talks on garages
Mainstreet Steamboat Springs is asking the city for up to $100,000 a year in matching funds.