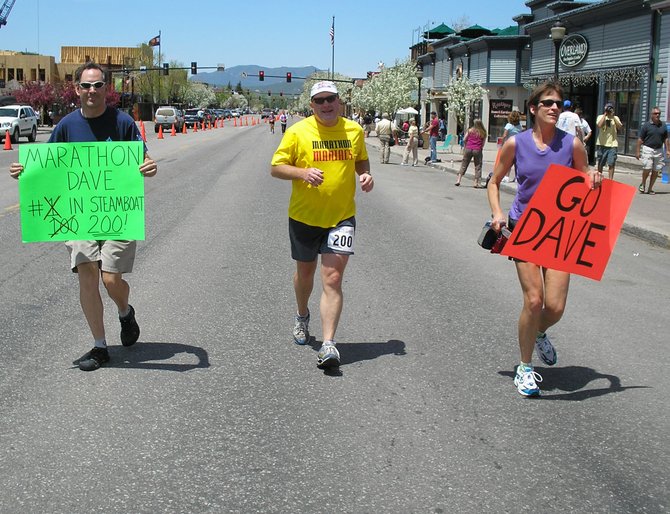 Dave Bell nears the finish line of last week's Steamboat Marathon - his 200th such race - as supporters cheer him on. Bell ran both his first and his 100th marathon in Steamboat and now is working on his fourth trip around the United States, running one race in each of the 50 states.
Stories this photo appears in:

Last weekend's Steamboat Marathon was more than just 26.2 miles for one participant
Dave Bell woke up early Saturday morning and tied his faded blue-and-white running shoes tight, just as he has done 200 other times in the past 13 years.