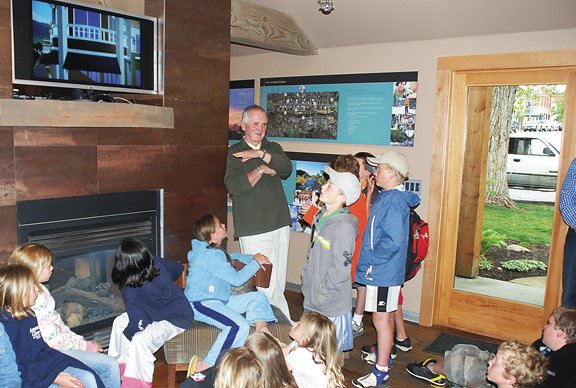 Fourth-graders from Strawberry Park Elementary School quizzed downtown developer Jim Cook of Colorado Group Realty on Wednesday about their changing community. Under the direction of teachers Diane Maltby and Barb Gregoire, the students are using a grant from the Legacy Foundation to create a multimedia documentary on the subject.
Stories this photo appears in:

The number of sales of single-family homes, condos, townhomes and building lots are significantly down in the first four months of 2008. However, average price per sale is up substantially in all three categories.

I was reminded this week that change is constant. My lesson came at the hands of a group of iPod-wielding fourth-graders.