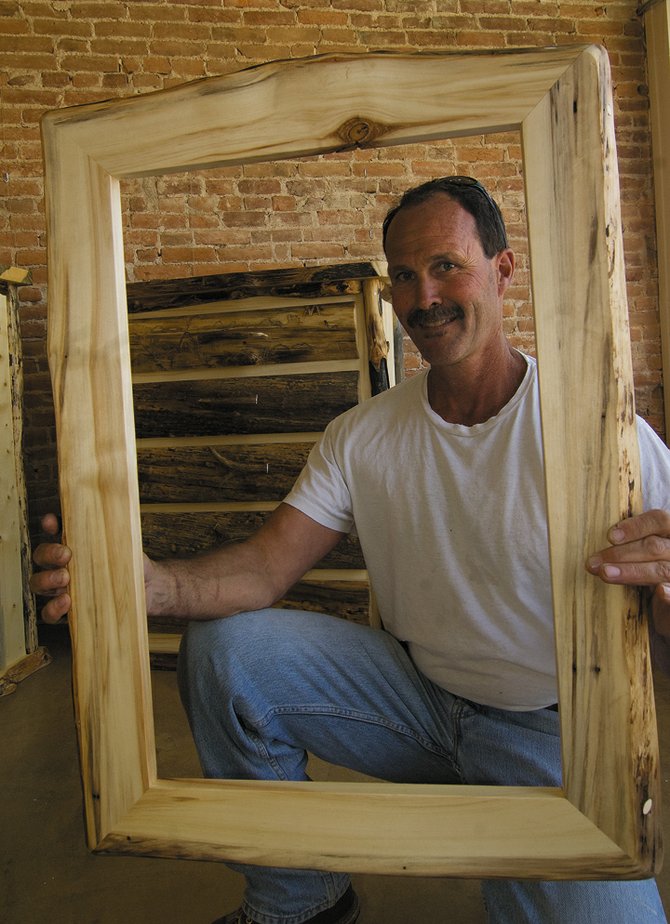 Woodworker Mark Sauer's brought his art from Laramie, Wyo., to be a part of the First Friday ArtWalk at the Artists' Gallery of Steamboat. Sauer's work includes picture frames and fine furniture with a unique flare for the natural.

Stories this photo appears in:
Wood artisans use beetle-killed, other salvaged timber for art
In the years since Laramie, Wyo., woodworker Mark Sauer began crafting furniture for his start-up business, making the most of reusable wood has been key to his raw materials and to his finished product.