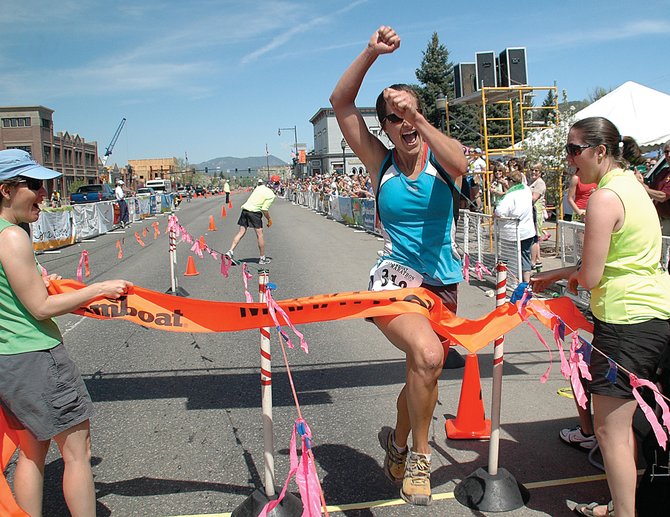 Holly Meyer, of Albuquerque, N.M., leaps through the tape Sunday at the finish line of the 27th annual Steamboat Marathon. Meyer, running only the second marathon of her life, won the women's division with a time of 3 hours, 29 minutes and 3 seconds.
Stories this photo appears in:

Jason Saitta wins again, adds eighth title
Some started fast, and some slow. Some ran every step, and some walked most. Some talked with friends along the way, and some broke out and ran alone.