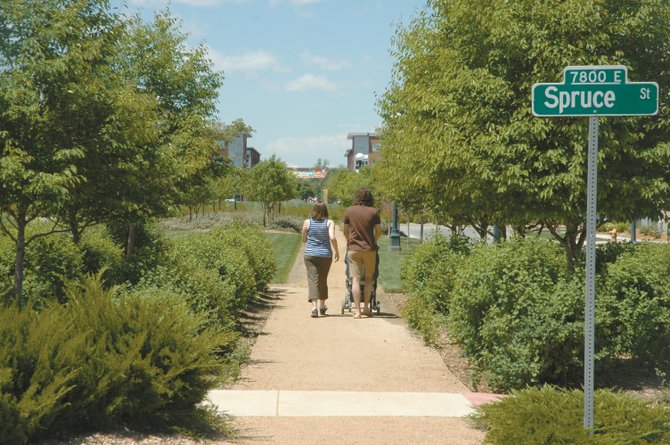 A young couple strolls with their child down a trail in the urban redevelopment of the former Stapleton International Airport in Denver. Steamboat Springs officials, developers, utility providers and members of the public toured the development Friday.
Stories this photo appears in:

Trip to Denver gives eye-opening look at urbanist design
An ice cream truck jingles in the distance as young couples ride bikes, push strollers and walk dogs past ultramodern architecture, through extravagant roundabouts and over brick crosswalks on their way to outdoor sidewalk cafes below vibrant banners proclaiming, "Spring has sprung."