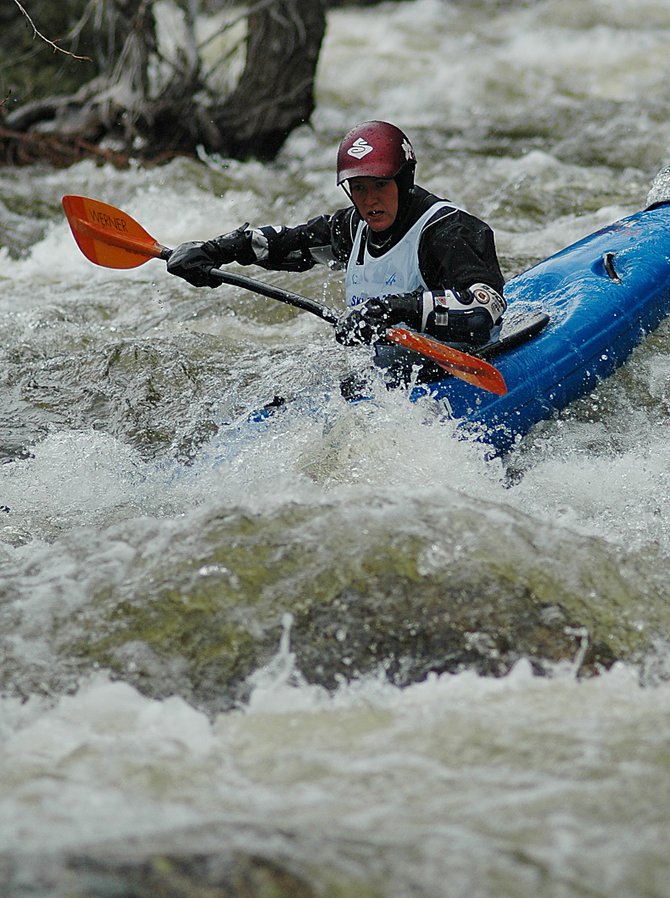 Sarah Hamilton tries to navigate the boulders of Fish Creek last week in the Paddling Life Pro Invitational. Hamilton said she's grown to love kayaking since taking it up three years ago and hopes to eventually travel with the professional circuit.
Stories this photo appears in:

Hamilton finds everything she is looking for amid waves, water
The phrase "come for the winter, stay for the summer" is thrown so casually around Steamboat Springs it might as well be painted on the city limit sign. It's a mantra that proves only half true for Sarah Hamilton. She came for the summer, and after three years in Steamboat - the vast majority of which was spent on the area's raging creeks and rivers - she still lives for it.