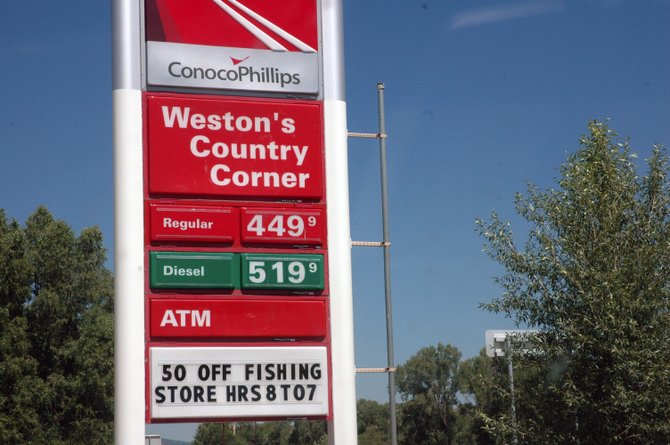 The Yampa Conoco had the highest prices for unleaded and diesel fuel in Routt County Saturday. Ever-rising gasoline prices are paining South Routt commuters.
Stories this photo appears in:

South Routt drivers face rising costs of frequent trips to Steamboat Springs
etween Steamboat Springs and South Routt, there's roughly a 1,000-foot gain in elevation - and a 14-cent average gain in the price of a gallon of gas.