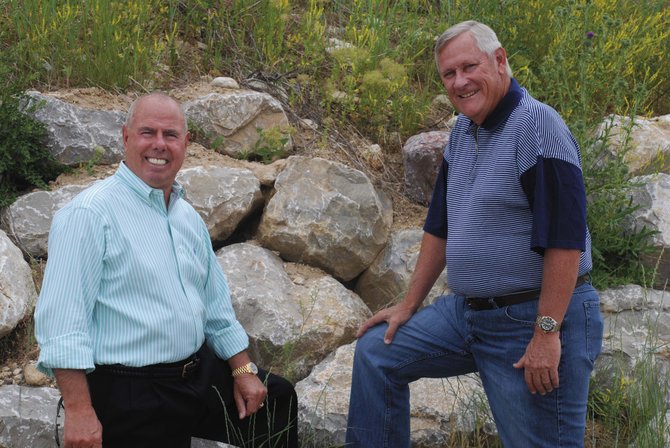 Richard Friedman and Brooks Kellogg are partners in Chadwick Estate Villas. It is the third and final phase in the Chadwick developments on Eagle Glen Drive.
Stories this photo appears in:

Quarter shares brought into mix
Construction crews began moving ground Thursday on two residential buildings representing the first five units at the Chadwick Estate Villas, the third and final phase of Chadwick properties on Eagle Glen Drive near the base of the Steamboat Ski Area.