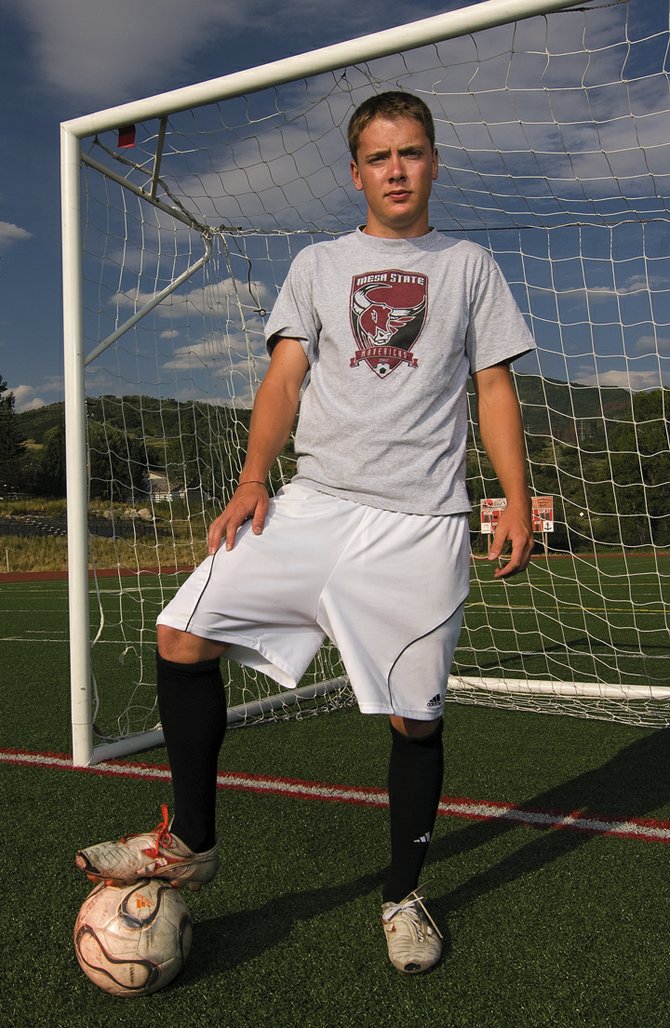 Steamboat Springs High School graduate Nick Labor will take his place on the Mesa State Mavericks varsity soccer team in August. Labor has spent his summer in Steamboat Springs running, lifting, and spending time at the Steamboat Pilates & Fitness Studio working on his core strength.
Stories this photo appears in:
When the varsity soccer players return to Mesa State College in August for the start of two-a-days, Nick Labor plans to be there.