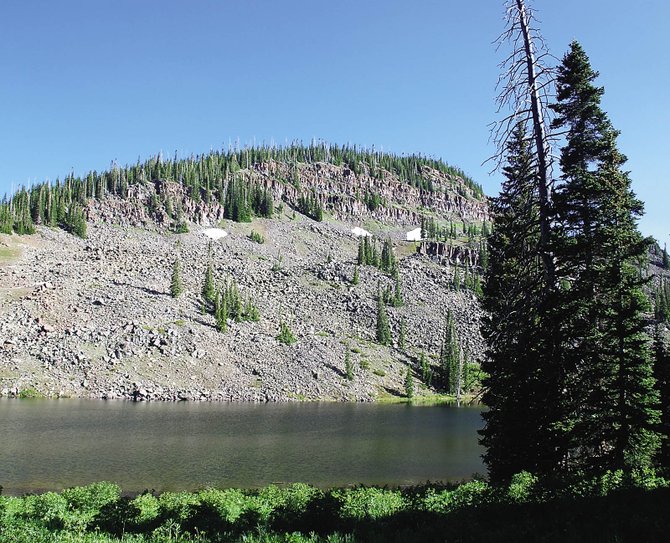 Crater Lake, on the edge of the Flat Tops, was a beautiful sight under cloudless skies Saturday. However, there are thousands, if not millions of mosquitoes in this photograph.
Stories this photo appears in:

It's true: Ravenous skeeters
Possibly the second ugliest mosquito ordeal of my life took place in the Ottawa National Forest of Northern Michigan. We were on a canoe trip in the Sylvania Wilderness that required us to portage our canoes from one small lake to another.