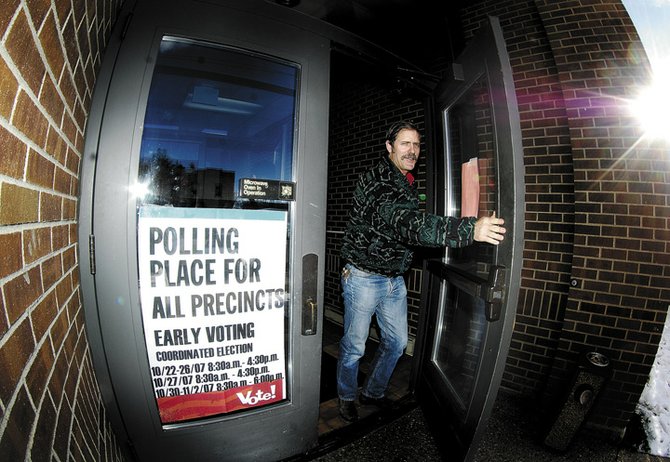 As part of its "Don't Wait in '08" campaign, the Routt County Clerk and Recorder's Office is urging voters to sign up for mail-in ballots or hit the polls during early voting periods.
Stories this photo appears in:

Voter registration cutoff Monday
Registered Democrats who wish to vote in the Aug. 12 Republican primary have until Monday to switch their party affiliation. Monday also is the deadline for voters to register for the primary.