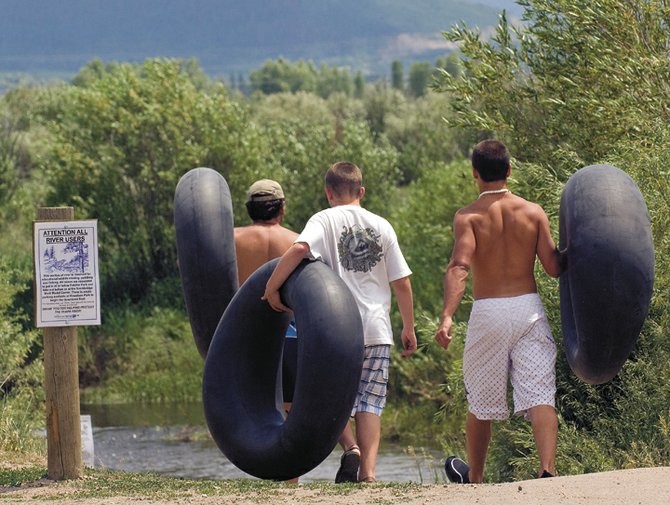 A group of tubers heads to the Yampa River from the parking lot near Rotary Park at U.S. Highway 40 and Mount Werner Circle. The city of Steamboat Springs is asking tubers to enter the water downriver from Fetcher Park. The Yampa River Management Plan reserved the portion of the river upstream of Fetcher Park for other uses including fishing, paddling and wildlife viewing.
Stories this photo appears in:

Colorado Division of Wildlife refrains from issuing tickets
The public's enthusiasm for floating the Yampa River on innertubes caught the Colorado Division of Wildlife by surprise during the holiday weekend.