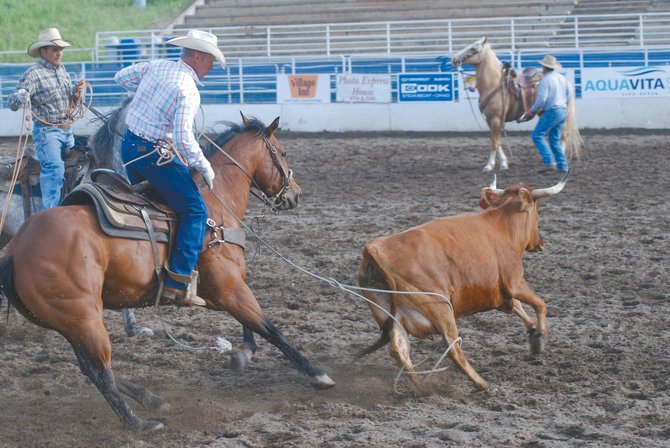 Cody McHaffie of Double Dollar Ranch lassos the heels of a cow during the Ranch Rodeo at Howelsen Hill on Sunday night. One of McHaffie's teammates was required to milk the cow into a beer bottle while avoiding the animal's lunges with its horns.
Stories this photo appears in:

Milking a cow hard enough without having to hit a beer bottle
I was having a blast photographing the Ranch Rodeo at Brent Romick Rodeo Arena on Sunday night when it dawned on me that I have completely whiffed on my childhood dream of growing up to become a cowboy. And I have only myself to blame.