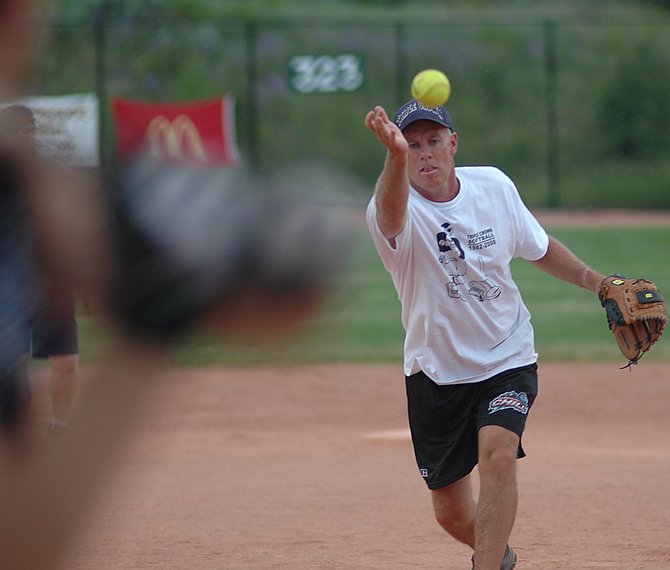 Triple Crown founder Dave King pitches during one of his team's games Saturday in Steamboat Springs. King started Triple Crown 28 years ago with an adult slow-pitch softball tournament in Steamboat Springs.
Stories this photo appears in:

Triple Crown says farewell to slow-pitch softball
Ronald Reagan was president, Michael Jackson dominated the charts and National Lampoon's Vacation had just opened in theaters.