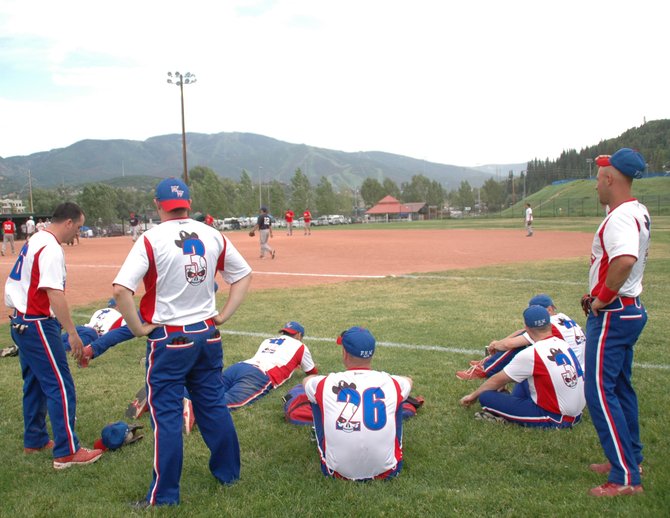 Members of the Warren Wranglers wait Saturday for their game near Howelsen Hill. The Wranglers, a team comprised entirely of Air Force servicemen traveled to Steamboat Springs to play in the Triple Crown slow-pitch softball tournament for the second consecutive year.
Stories this photo appears in:

Triple Crown says farewell to slow-pitch softball
Ronald Reagan was president, Michael Jackson dominated the charts and National Lampoon's Vacation had just opened in theaters.