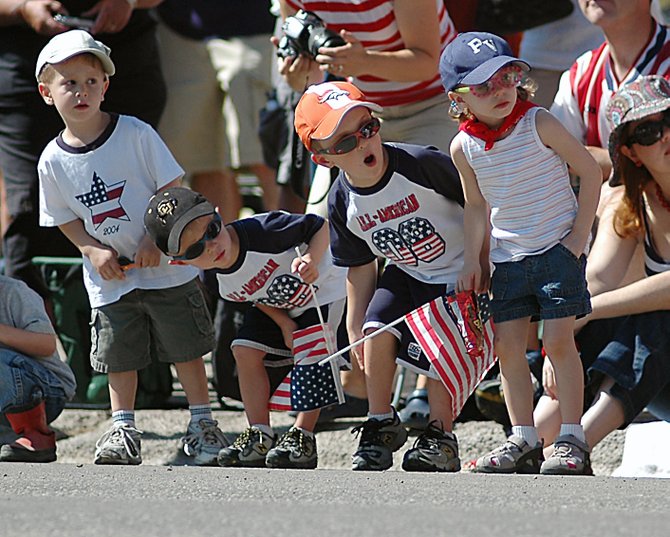 In town to visit their grandma, T.J. St. Clair, from left, Ian Faussett, Nolan Faussett and Ellie St. Clair lean out from the sidewalk to catch a glimpse of Friday's Fourth of July parade on Lincoln Avenue in Steamboat Springs. Hundreds crowded the street Friday morning as floats and performance groups passed by.
Stories this photo appears in:

Playful patriotism
The city's Fourth of July parade was designed for children, but most adults were smiling just as big as red, white and blue floats rolled down Lincoln Avenue on Friday for one of the biggest parades in Steamboat Springs history.