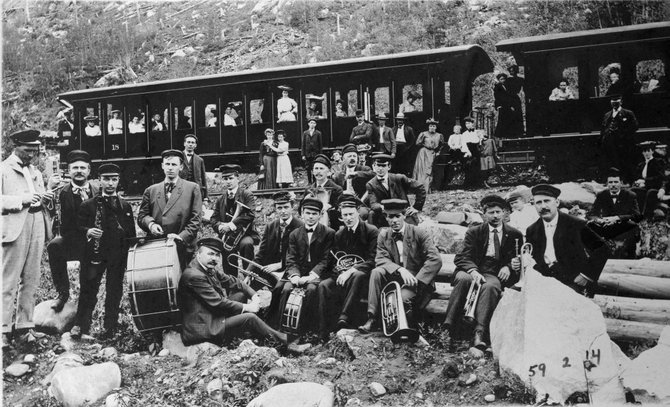 A band sits along the railroad, known as the Moffat Road, in Northwest Colorado in this undated photo.
Stories this photo appears in:

Moffat Road brought commerce, changed county's history
Tread of Pioneers Museum couldn't just build an exhibit about the Moffat Road. It would have been way too much.