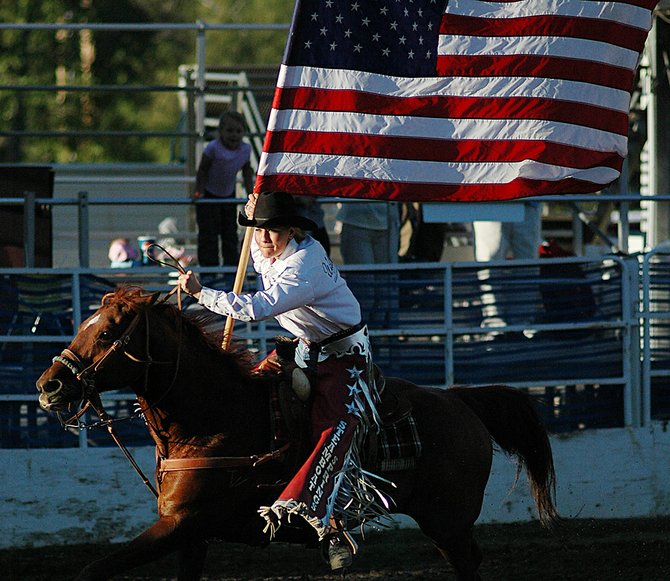 The rodeo returns to Steamboat Springs tonight with a special 7 p.m. performance at Brent Romick Rodeo Arena at Howelsen Hill. Fireworks immediately will follow the event.
Stories this photo appears in:

Shipley out of town; Nebraska man to call tonight's event
There will still be horses, bulls and the calf scramble. Cowboys again will show up in droves, and fans will fill the bleachers. But there will be something a little different about this weekend's two performances in the Steamboat Springs Pro Rodeo Series, and that difference goes deeper than just the fact that tonight's rodeo starts 30 minutes earlier than usual, kicking off at 7 p.m.