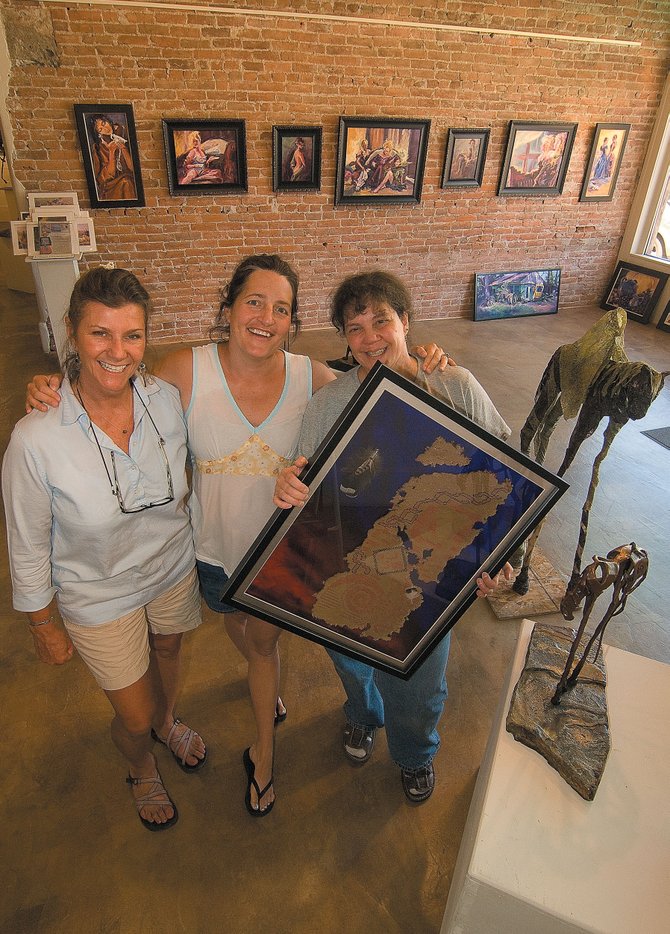 Painter Susan Gill Jackson, from left, sculptor Sandy P. Graves and fabric artist Jacque Hart will be featured at the Artists' Gallery of Steamboat this month. The show opens tonight at the downtown gallery.
Stories this photo appears in:

Artists put own touch on a common theme
When a long winter kept local plein air painter Susan Gill Jackson indoors a few extra months, she started doing research - on bordellos.