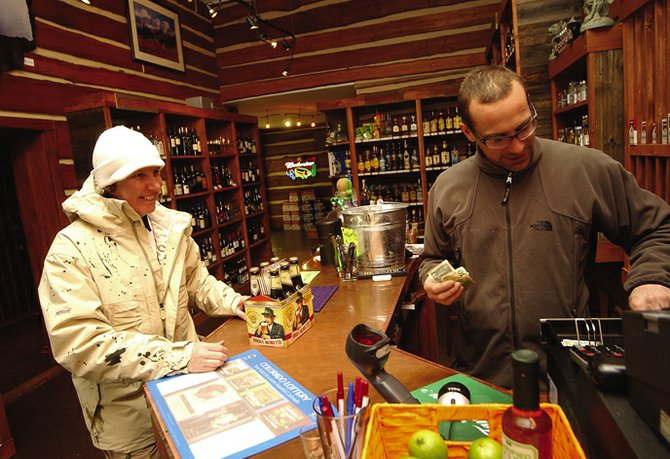 Fiona MacLeod of Scotland purchases beer Thursday afternoon from Jeff Worst, co-owner of Pioneer Spirits, 1104 Lincoln Ave. Colorado lawmakers are considering legislation that would allow liquor sales on Sundays and permit grocery stores to sell wine and beer with more than 3.2 percent alcohol content.
Stories this photo appears in:

Prohibition has been over for 75 years, but Colorado's liquor laws still possess vestiges of regulations dating to 1933. State legislators are aiming to change that, drawing the ire of local retailers.
January 27, 2008 midnight