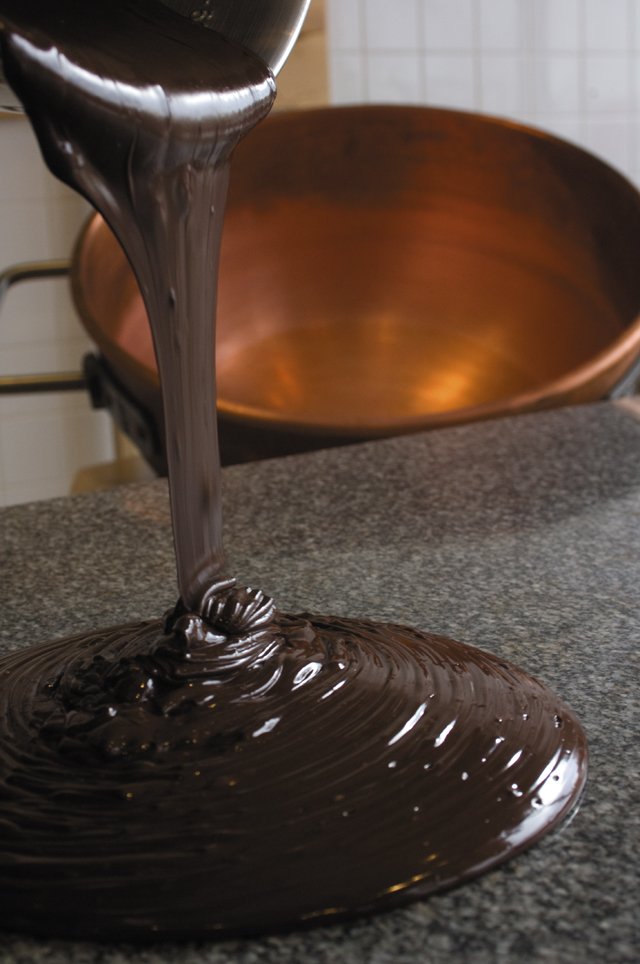 Hot chocolate is poured onto a granite counter at the Rocky Mountain Chocolate Factory, where it will cool and be transformed into a number of delicious treats. Fine quality chocolate can be found in Steamboat Springs in the form of imported candy bars, or at one of several local outlets.
Stories this photo appears in:
At Home's Tom Ross evaluates various fine chocolates found in Steamboat Springs.