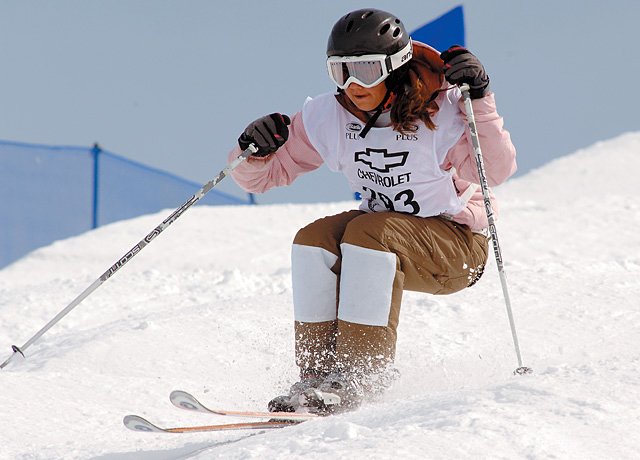 Kayla Burcin cruises through the Voo Doo moguls course at the 2007 Chevrolet Freestyle Junior Olympics. Moguls competitors will be back on the course Friday through Sunday for the 2008 Lando's Mojo Bump Bash, a three-day USSA Rocky Mountain Division freestyle competition.
Stories this photo appears in:
Ski foundation sets Steamboat roots for divisional moguls event
While spectators gaze at flying moguls skiers' corked 360s and D-spins at this weekend's 2008 Lando's Mojo Bump Bash, a few organizers of the freestyle event will be looking beyond the bumps.