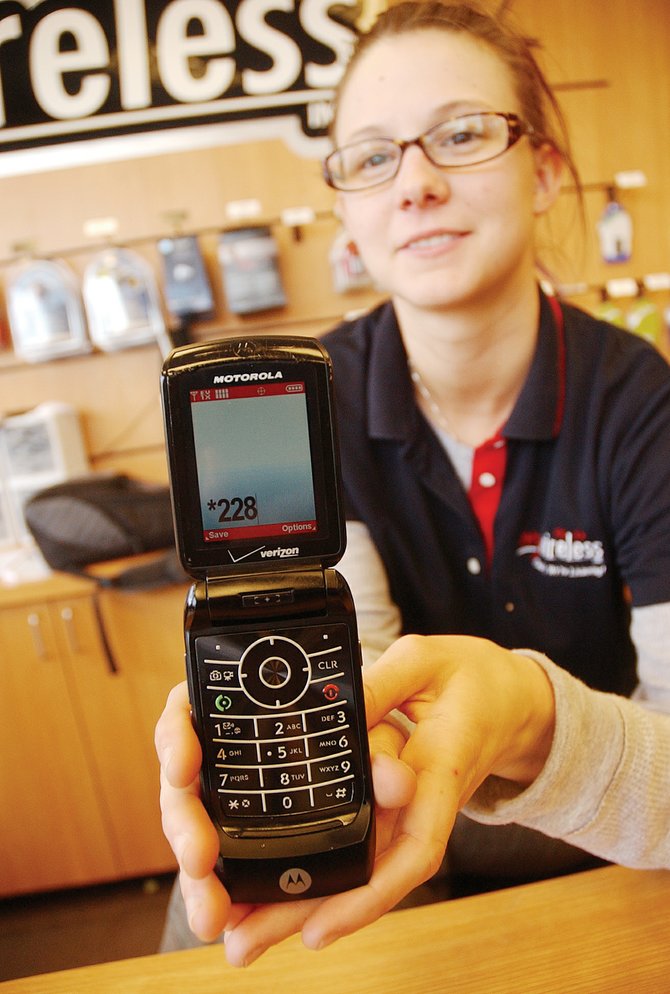 Lacey Ely, an employee at the My Wireless Verizon store in Central Park Plaza, displays a cell phone that is ready to dial *228. Ely and other employees at the store were telling customers who were having trouble with their Verizon service Monday to dial the number, which updates the software in the phone.
Stories this photo appears in:

A weekend of dropped cell phone calls, frustration and headaches for some Steamboat Springs Verizon Wireless customers was cured after a quick dose of *228 on Monday, Verizon officials said.