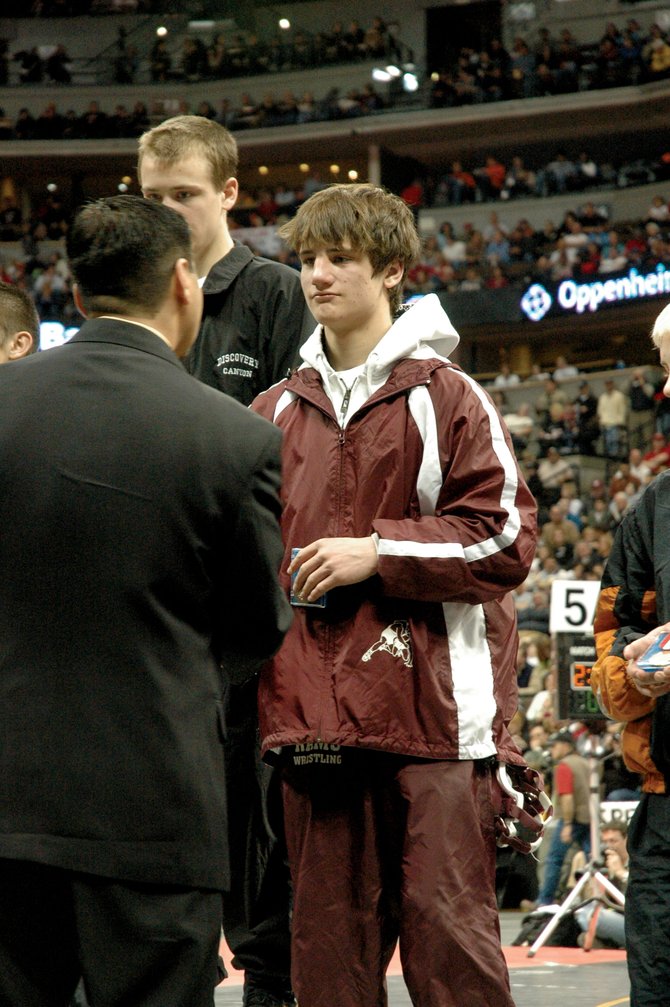 Soroco junior Justin Iacovetto receives his second-place award after falling to Discovery Canyon's Nick Adams in the Class 2A 112-pound finals Saturday night at the Pepsi Center in Denver.
Stories this photo appears in:
The numbers were stacked in his favor. In Justin Iacovetto's 26-match unbeaten streak leading up to Saturday night's 112-pound state championship title bout, the Soroco junior had only been taken down one time.