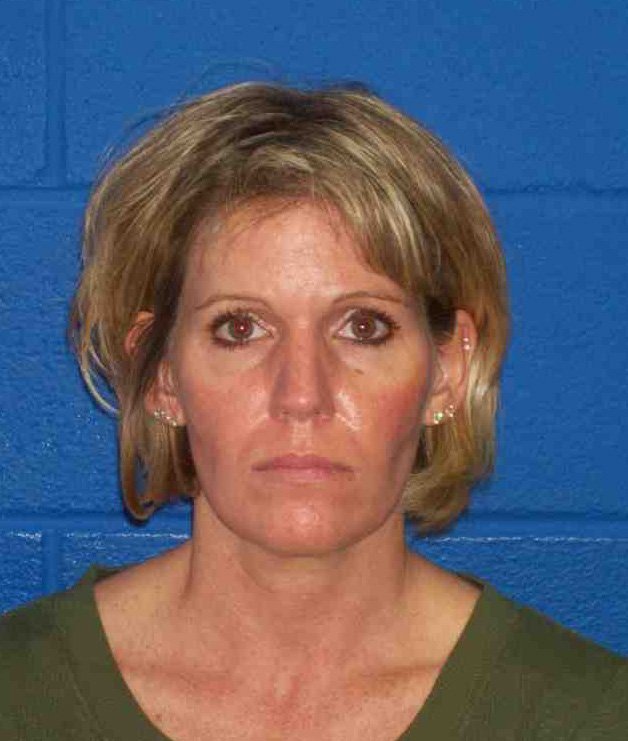 Terri Dawn Moody Fatka
Stories this photo appears in:
Motion for sentence reduction fails in Alpine Bank theft case
Terry Fatka's attempt to reduce her eight years of prison time based on her cooperation with investigators in the theft of $1.3 million from Alpine Bank fell flat Thursday morning as Judge Shelley Hill reiterated her initial sentence.
Routt County woman faced felony charges related to embezzlement of $1.3 million from Alpine Bank
Routt County woman's prison sentence will be capped at 10 years for her role in embezzling $1.3 million from Alpine Bank customers. She previously had pleaded not guilty and was headed to a February trial.
Steamboat woman gets 8 years for role in bank embezzlement
Terri Dawn Moody Fatka was sentenced to eight years in prison Wednesday for her role in embezzling more than $1 million from Alpine Bank and its account holders, a crime prosecutor Carl Stahl called "probably the largest theft that this county has ever seen."
Sentencing in August for one of two alleged embezzlers
Terri Dawn Moody Fatka, one of two women accused of stealing more than $1.2 million from Alpine Bank account holders, pleaded guilty Monday to four counts each of felony theft and forgery.
Police say Williams, Fatka forged forms
The $1.2 million reported stolen from accounts at the Steamboat Springs branch of Alpine Bank is suspected to have come from forged "advice of charge" forms, according to police arrest warrants.
Expert: Trust creates victims
Steamboat Springs' friendly Western charm and small-town atmosphere - frequently touted to attract tourists and homebuyers - also makes Steamboat businesses and customers more vulnerable to victimization by embezzlers, according to a local security consultant.
Workers accused of stealing $900K from customers
Two local women were arrested Thursday on suspicion of stealing more than $900,000 from account holders at a Steamboat Springs bank.