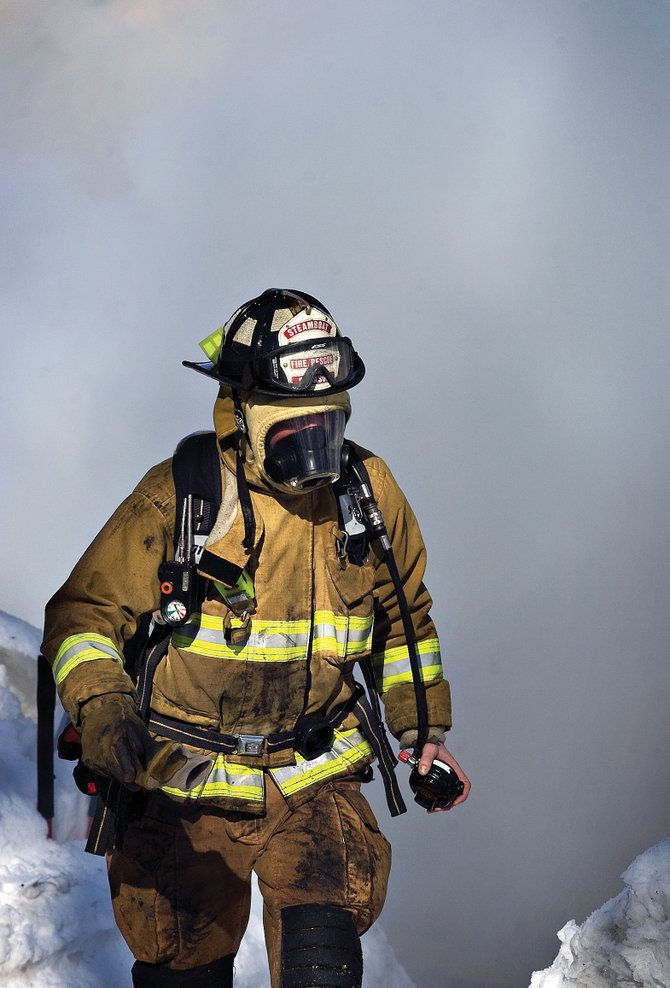 A Steamboat Springs firefighter exits the scene of a home explosion in Oak Creek on Wednesday morning after helping clear debris from the area. The blast, which resulted in the death of Oak Creek resident Dennis Eugene Harris, likely was caused by a propane leak.
Stories this photo appears in:

Keeping equipment free of snow, ice crucial in winter
Fire officials are reminding propane customers to keep their equipment free of ice and snow in the winter, after a gas explosion Wednesday morning killed a 64-year-old Oak Creek man.
February 16, 2008 midnight