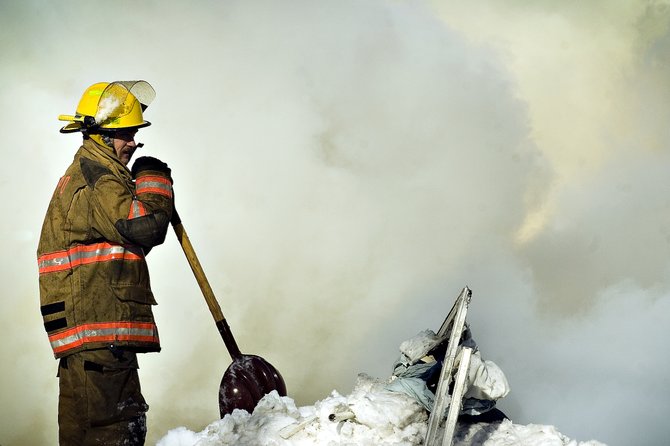 An Oak Creek Fire Protection District firefighter pauses while shoveling snow and debris from the site of a home explosion in Oak Creek on Wednesday morning. The blast and subsequent fiery collapse killed one male occupant in the house.
Stories this photo appears in:

Dennis Eugene Harris was killed in home explosion early Wednesday
A 64-year-old Oak Creek man killed Wednesday in an apparent propane gas explosion was remembered for his kind nature and service to local senior citizens.
February 14, 2008 midnight